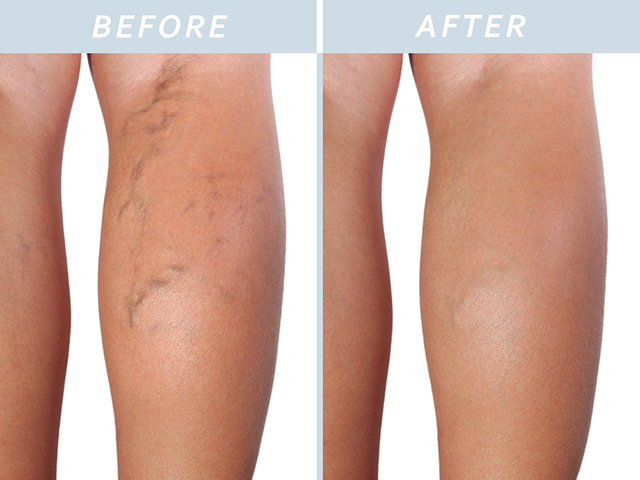 For our clients with any vascular concerns our Nurses or Dermal Therapist may use a combination of IPL and Multi-Spot Nd:YAG modalities. The Multi-Spot Nd:YAG laser can treat vascular lesions up to 4.5mm deep and with a diameter of up to 4mm, such as spider veins of the legs. Multi-Spot Nd:YAG is a long pulse laser that penetrates into the dermis delivering thermal heating into the haemoglobin of the vascular lesions to impact the way it is formed. Suitable for vascular lesions such as but not limited to telangiectasias, hemangiomas and spider veins. If any Vascular compromise is detectd our client may need to be cleared by a vascular specialist prior to treatment.
Who is suitable for Vascular Laser?
Vascular Laser is suitable for:
– Vascular lesions up to 4.5mm deep with diameter of up to 4mm
– Spider veins of the legs (above ankle)
– Telangiectasia of the face
– Hemangiomas
– Venous lake of the lip
How does Vascular Laser work?
For Vascular lesions, our Laser utilises a technology of a long pulse laser that penetrates the skins dermis and thermally heats the haemoglobin (red blood in the vessels). When targeting the haemoglobin, it then coagulates the vessel and destroys the way it is formed. Once this process is completed the body's lymphatic system is then stimulated to removed destroyed particles out of the body.
How many treatments will I need?
Vascular Lasers need up to 3 treatments at 12 weekly intervals for best results. Results are noticed after one treatment. Maintenance for vascular lesions may be needed in future. Compression stockings are recommended to be worn for 2 weeks post for best results.
How to book for this treatment?
Unsure if this is suitable for you? Please book a Vascular Consult appointment with one of our tenant doctors by calling 54411455. Let the reception staff know exactly what your after over the phone. It is advisable to have a Doctors consult first to ensure there is no vascular compromise as a referral may be needed to a vascular specialist first. Vascular lasers are not suitable for large bulging leg veins such as varicose veins. If a previous consultation has been performed please ask the Receptionist to book you in for a Vascular Laser appointment with our Nurse in Medical Skin and Laser.